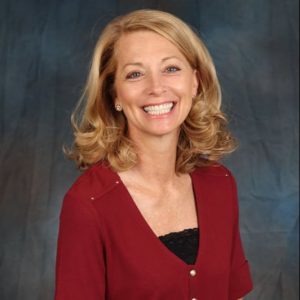 Becky Reid
Administrator and Social Studies
More about Becky Reid
Mrs. Reid was born and raised in St. Louis, Missouri. She completed her Bachelor's degree at Stephens College and postgraduate studies at St. Louis University and Concordia University. Mrs. Reid has been the Principal at Risen Christ since 2003. Prior to accepting the Principal position at Risen Christ, Mrs. Reid served as a classroom teacher with experience in grades Kindergarten through third. Mrs. Reid's background also includes both a professional dance career and dance education. Upon retiring from the stage, Mrs. Reid opened a dance studio in St. Louis as owner and Artistic Director for ten years. Mrs. Reid continues to serve as a master instructor at dance studios in Cincinnati, Dayton and Columbus and currently has students performing in New York City, Chicago, Los Angeles and at Disney World. Mrs. Reid enjoys providing original choreography for the programs at Risen Christ as well as teaching tap and tumbling to the K-6th grade students during the Specials class period.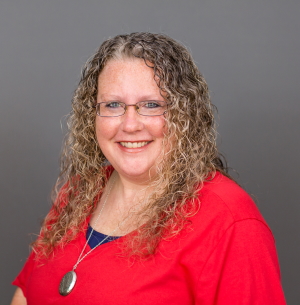 Kathy Ackley
Director of Records
More about Kathy Ackley
Mrs. Ackley grew up in Springfield, Ohio. Upon graduating from North High School she held positions in both industry and government including CRSI working with DD adults. Kathy has volunteered at Risen Christ School for over 14 years in a variety of jobs. As Director of Records she brings organizational as well as communication skills between parents and faculty. Kathy loves spending time with her husband, David of 22 years and her two sons Tyler 20 and Dylan 18 years old.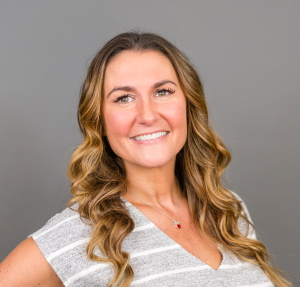 Brittany Morgan
Special Education Director
More about Brittany Morgan
Mrs. Morgan is our Intervention Specialist at Risen Christ. With a Masters in Education and as a Ohio certified K-12 Intervention Specialist she specializes in K-12 Reading and Math interventions. Working with our students on an individual basis she uses multiple strategies to help students understand what they are learning. This is key to helping children obtain academic excellence at Risen Christ. . She is originally from Huber Heights, Ohio attending Wright State University and Antioch College. She has experience in all subjects and has taught elementary, middle school and high school. Mrs. Morgan specializes in planning and collaborating on an individual basis. Brittany loves to do anything outdoors and enjoys watching her children play soccer, baseball, basketball, and football.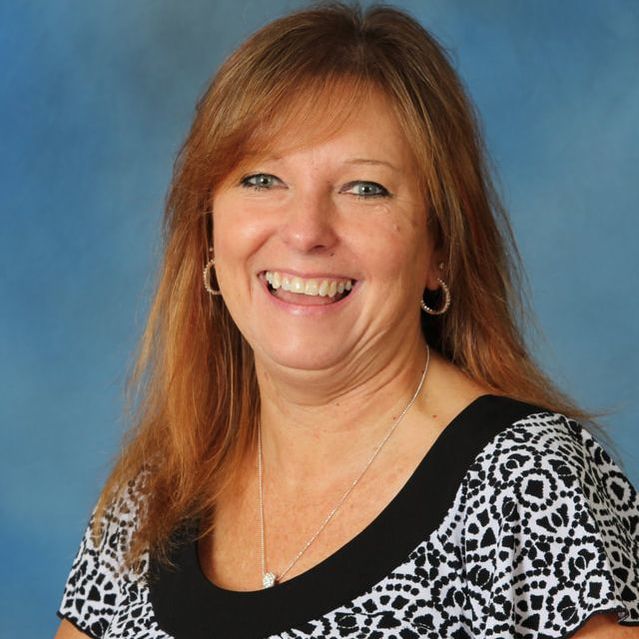 Karen Dunn
Preschool Teacher
More about Karen Dunn
Mrs. Karen Dunn has been working with preschool age children for 20 years. Teaching at Risen Christ during the last 11 years she is very passionate about teaching this age group. Karen has a degree in Child Development and has completed coursework at Clark State University. She is married to her sweet husband, Jimmy, and has 4 wonderful children and 4 darling grandchildren. Loves her iced coffee from Tim Hortons. Hobbies include entertaining friends and family including baking treats for others. Karen enjoys being outdoors and traveling to Gatlinburg, TN, one of her favorite vacation spots.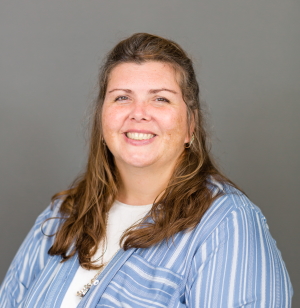 Megan Ramsey
Preschool Director & Kindergarten
More about Megan Ramsey
Mrs. Ramsey is a Springfield Ohio native and graduated from The Ohio State University with a Bachelor's degree in Human Ecology with a focus in Early Childhood Education and Development. Her passion working in a church run preschool for four years led to a Master's degree in Elementary Education with a Reading Endorsement from Antioch University Midwest. Mrs. Ramsey has substituted throughout Springfield and taught Kindergarten in the Springfield City School District for a year. She is a member of Northridge United Methodist Church being active in the youth programs. Mrs. Ramsey has been married 16 years and has two wonderful daughters. One daughter is in 9th grade and the other is in 6th grade. She loves spending time with her family singing, hiking, and cheering on the THE OHIO STATE BUCKEYES!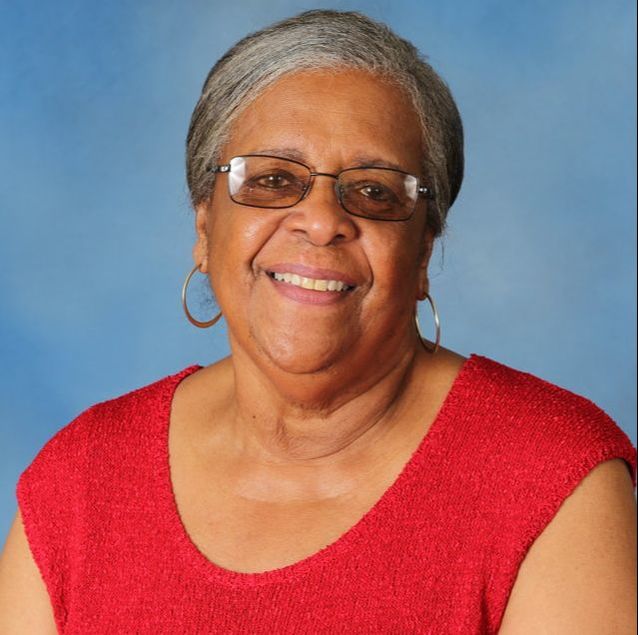 Lillian Swain
Extended Care, Preschool Aide, Reading Tutor
More about Lillian Swain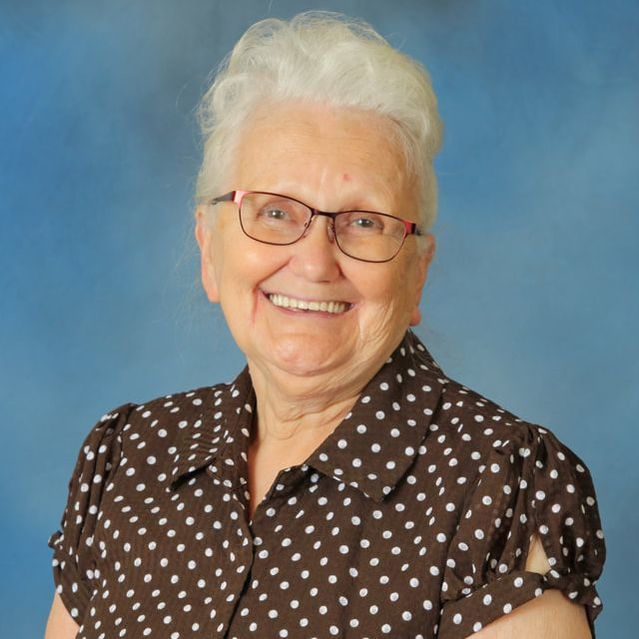 Betty Ward
Extended Care, Preschool Aide
More about Betty Ward
Mrs Ward has been at Risen Christ for eleven years. the last two years as a preschool aide. She enjoys working and learning with the children as a rewarding experience. Betty's love of her life are her six wonderful children, 16 precious grandchildren and 12 great grandchildren. Being very active at her church she leads signing, working on tasks and helping others. Betty loves doing many different kinds of crafts and making things that bring joy to others.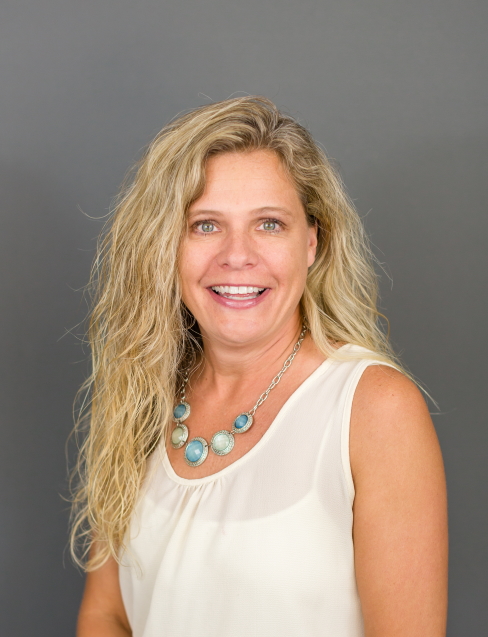 Heidi Congleton
First Grade
More about Heidi Congleton
Mrs. Congleton graduated from Wright State University in 1999 with her Bachelor Degree in Early Childhood Education.  She started her full time teaching career in 2012 when her youngest daughter started school.  In previous years she was a substitute teacher for all Clark County schools. She loves teaching young children and first grade has always been her favorite! She and her husband Shawn have 3 fabulous daughters.  They love to travel and have currently been to 46 of the 50 states!!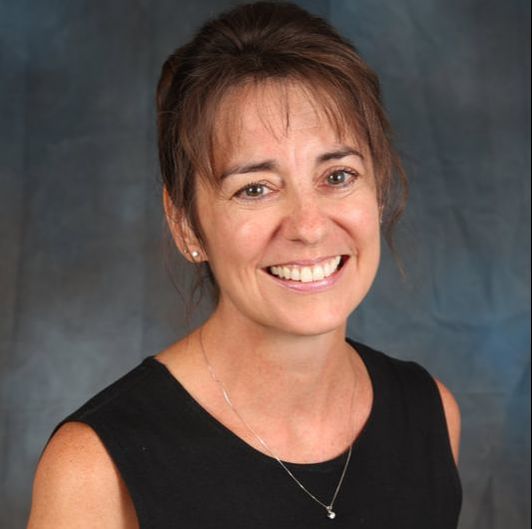 Debbie Rutledge
Second Grade
More about Debbie Rutledge
Mrs. Rutledge attended Malone College and graduated from Park College. She has experience teaching preschool, second, third and fourth grades both in public and Lutheran Schools. She has been trained in and instituted the Junior Great Books Method of discussion in her classrooms.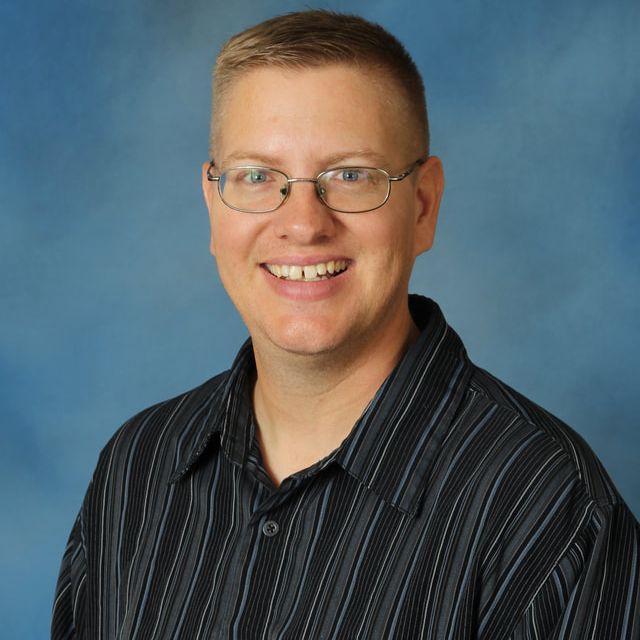 Jeffery Parks
Middle School Math
More about Jeffery Parks
Mr. Parks was born and raised in Dayton, Ohio.  He has a Bachelor's Degree in Music Education and a Master's Degree in Church Music, both from Campbellsville University.  His previous teaching experiences came from substitute teaching and working with high school bands in Kentucky, and teaching high school music in California.  He has served with the 100th Army Band from Fort Knox, Kentucky for 12 years, playing clarinet, trombone and euphonium.  He also serves on staff at FBC Vandalia as a facilities associate and volunteer in the preschool and music ministries.  When not at work, Mr. Parks enjoys refereeing youth soccer games, playing chess, working with technology, and learning how to blacksmith.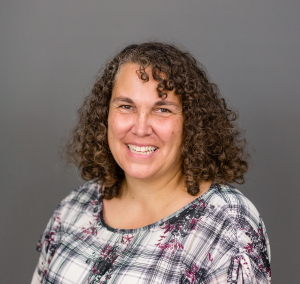 Dawn Kitt
ELA English
More about Dawn Kitt
Mrs. Kitt grew up in Oregon graduating with her bachelors degree from Portland State University. During graduate study earned a Multiple Subject Teaching Credential from Dominican University. Moving to California Dawn taught preschool prior to the family relocating to Ohio in 2011. She has 4 daughters and one son. Three of her five children attend or have attended Risen Christ School. US History is her favorite subject, and teaching is her passion. Both Dawn and her husband Chris are active members of Risen Christ and involved in many programs.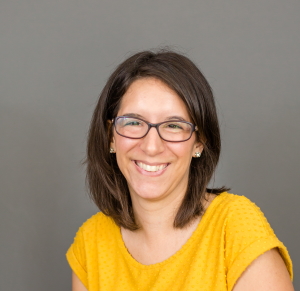 Corrine Brookins
Aide
More about Corrine Brookins
Mrs. Corinne Brookins was born and raised in Springfield Ohio. She has completed her Associates in Interdisciplinary Studies from Liberty University and will receive her Bachelor's Degree in Elementary Education this coming spring. Mrs. Corinne has worked as an aide with Risen Christ since 2019. As of 2021 she has served as the preschool teacher for the three and four year olds. She is married to her wonderful husband Ryan of 19 years and they have 2 children that both attend Risen Christ. When not working she enjoys reading the next best seller and spending time with her family. 
Jacob Ford
Aide
More about Jacob Ford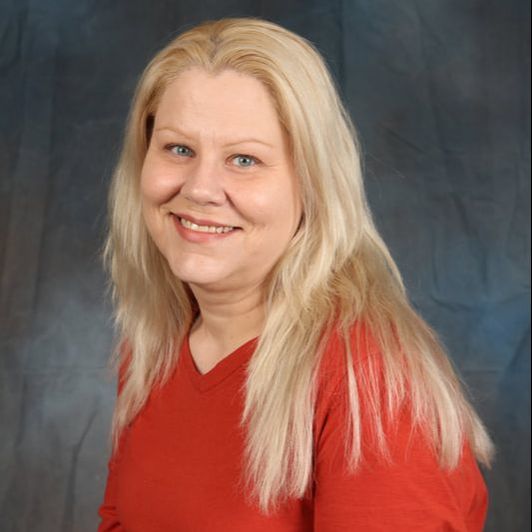 Lisa Mulkey
Lunchroom Supervisor, Substitute Teacher
More about Lisa Mulkey
Mrs. Mulkey was born and raised in Springfield, Ohio graduating from Urbana University in 2004 earning a Bachelor of Science in Psychology. She began working at Risen Christ Lutheran School in 2016 and became a Licensed Teacher in 2017. Lisa enjoys reading, spending time with her family, and roller coasters.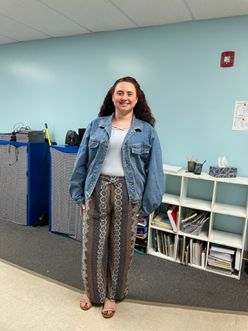 Korie Near
3rd-6th Grade Science
More about Korie Near
Mrs. Near has been actively working in schools and with students since 2019 and is a proud Navy veteran.  She is teaching 3rd-6th grade science this year and is very excited for this experience.
During her time outside of school, she enjoys: watching and playing sports, spending time with her family, vacationing in new places, and teaching fitness classes.  Some of her favorite things are: her French bulldog Charlie and Staffordshire terrier Remi, the color green, pizza, sushi, and gummy candy, watching football and baseball, supporting local businesses, fall, Halloween, everything Disney, AND her newest sports hobby golf.  If you are a golfer, why not ask her to join you for a game!?!